CASE STUDY : Aurora
Sector:

Lighting
Objective:

Create PoS catalogue stand economically
Calderstone service:

Point of Sale Display Stands
The story:
The Aurora Group is a vertically integrated, global manufacturer and distributor specializing in LED lighting across all four elements: control, power, lamps and luminaires.
Aurora needed to send out catalogues, and point of sale stands on which to display them, direct to their distributors.
We worked with Aurora to understand exactly what they were aiming to achieve then designed an innovative solution for their point of sale stands requirement whereby they could send, by courier, a quantity of catalogues in a carton that could then be easily assembled by the distributors into a catalogue dispenser. Appropriate board and lamination was specified to ensure the finished product was fit for purpose.
The stands are now in some 2,000 distributors and working as intended. The plan is to roll this solution out for future launches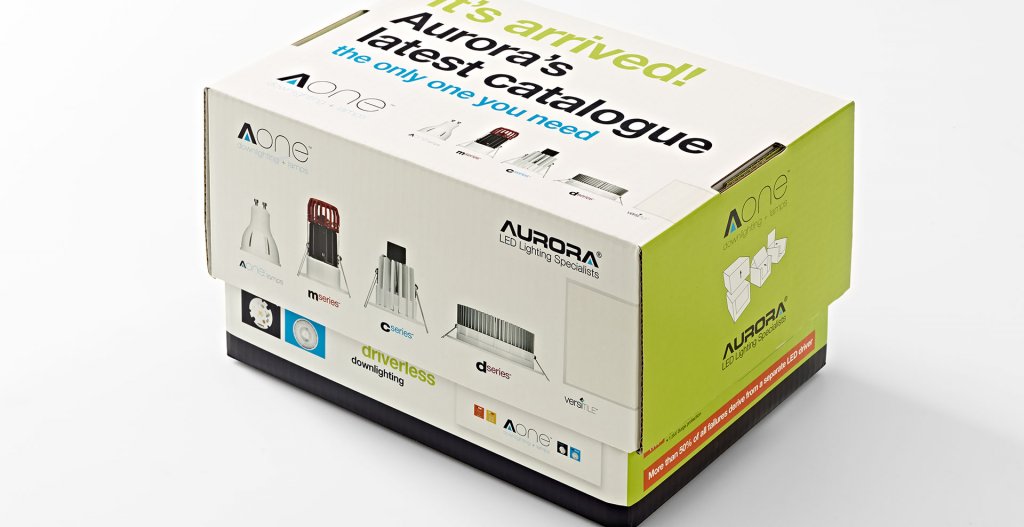 Download a PDF of this Case Study
Download