Mug Printing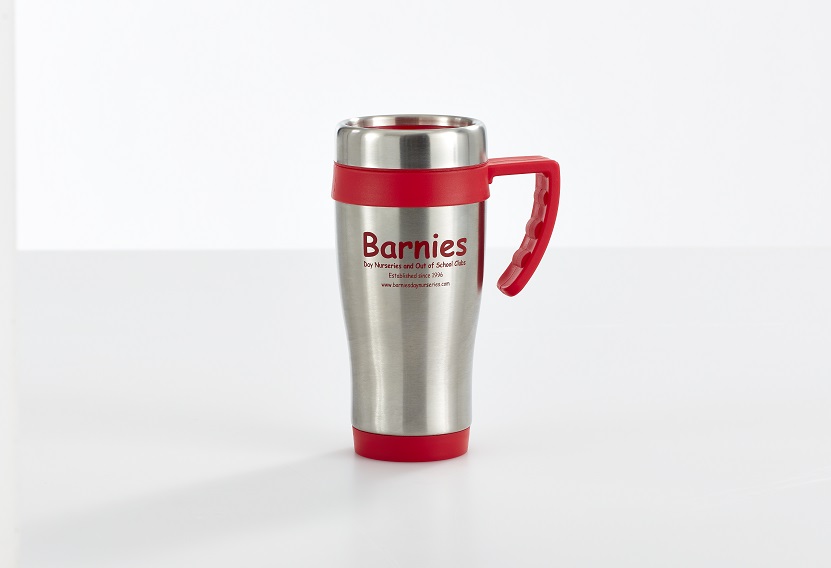 In pretty much every environment, from an office to a workshop and to the home, you will see (and use!) mugs.  They are everywhere!  This means they provide a fantastic opportunity for you to promote your brand and get your name in front of people.  Imagine having custom printed coffee mugs in your customers' premises and how often decision makers will see your brand.
Calderstone is an established supplier of custom printed mugs.  We can help you make the best choice suitable for your needs.  Are you wishing to present them individually after a client visit or appointment or maybe hand them out at an event or conference?
Printed thermal mugs are popular at trade shows and exhibitions as they are economic to give out and recipients feel they've got a valuable gift – especially now with the rising trend for using refillable mugs and your brand would be associated with an environmentally friendly product.
Ceramic mugs are durable and cost effective.  If you are looking to source promotional mugs within a budget then these are ideal.
Promotional mug printing on bone china or porcelain will provide a refined, up-market, feel and may be suitable for quality office environments or the hospitality sector.
How about personalised mug printing?  A great idea if you are moving staff into a new office for them to be greeted on their first day with a branded mug with their name on it.  Great for employee loyalty and that sense of belonging.
For people on the move printed travel mugs are of real benefit.  And if those mugs had your name on then just think of the opportunities for people to see your brand all day long!
Our in-house studio can help you with design so you get the most out of your coffee mug printing.  With large print and image areas we will ensure you maximize the branding on each mug.