Branded & Promotional Balloon Printing
Enhance your event or promotional activity with low cost balloon printing services from print and design experts Calderstone. Biodegradable balloon options available in addition to Latex and Foil options. Accessories include valves, weights, sticks, ribbons and hangers. Balloons can be printed spot colour or full colour and are available in wide range of sizes and colours to select from.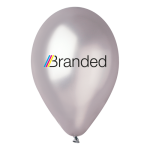 Why Use Balloons For Promotion
Balloons attract attention and are also an effective way of grabbing attention which makes them an ideal promotional tool. We have biodegradable balloon options available in addition to latex (100% biodegradable) and foil.
At the time of ordering, please consider useful accessories that will enhance your printed balloons such as include valves, ribbons, weights, sticks and hangers.
Hangers are great as they allow you to easily show 3 or 8 balloons in the one place – for example in the corner of a room.
We also supply curling and raffia ribbons in all sorts of colours to complement your display.
If you plan to give air filled balloons away then having them attached to sticks will really impress.  They are affixed to the sticks so there is no frustrating knot tying. Keep balloons at eye level for maximum exposure and the sticks come in variety of colours.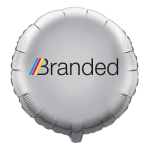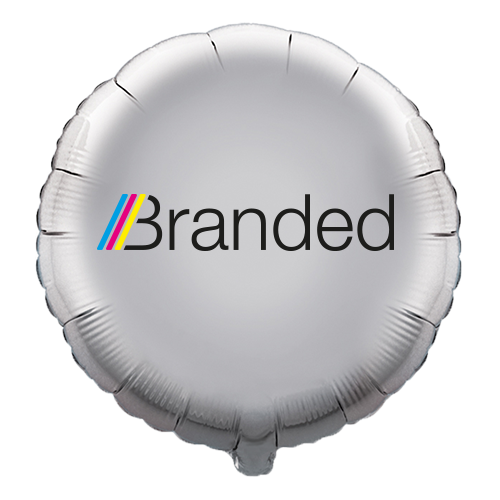 Express Balloon Printing Services
With a wide choice of balloon sizes, you can be sure of finding the right one for you – 9",10", 12" and 36" are amongst the most popular sizes ordered.
We recommend you attach weights to helium filled balloons and please do not mass release them.  Weights come in a variety of designs and shapes and the most common weights used are 30g, 110g, 150g and 170g.
The range of colour choices is large but why not vary the colours if that suits your branding? Our balloons can be printed spot colour or full colour and have different designs or logos on each side.
If you're sourcing balloons then why not consider ordering bunting at the same time to liven up your event  – please call us on 020 8391 3001 for more details or fill in the quote form here to get our balloon printing prices.