CASE STUDY : Edenred
Sector:

Employee benefits
Objective:

Streamline production of marketing literature
Calderstone service:

Marketing services to streamline production of marketing literature
The story:
Edenred is a leading employee benefits organisation working with 18,000 corporate clients, over 100,000 affiliates & retail partners and over a million end users in the UK alone.
With many of these corporate clients using similar, printed marketing pieces, but each unique to them, Edenred's internal design studio was becoming overwhelmed preparing suitable artwork to go to press for every client.
Using our range of marketing services, we implemented our web-to-print online ordering system to deliver self-service print. Edenred put together a portfolio of products which includes A5 flyers, A3 posters, payslip inserts and 8 page booklets. Now, authorised users can create unique marketing pieces for their clients, check the proofs online, select the quantity to be printed from the drop down menu and specify the delivery address – all without disturbing the studio! In addition, Edenred have added their own business cards to their online catalogue for easy ordering.
Producing up-to-the minute marketing collateral is now fast and the order history, built up over time, ensures it is easy to find previous jobs and place repeat orders.
I have worked with Calderstone (previously Print Management Systems) for 8 years. Calderstone have helped us with increasing efficiency of creating client specific communication using their web-to-print functionality. The service has reduced our printing costs by 50% and relieved workload on design resource. The web to print functionality is easy to use and is easily administered.
Testimonial from Mark Carman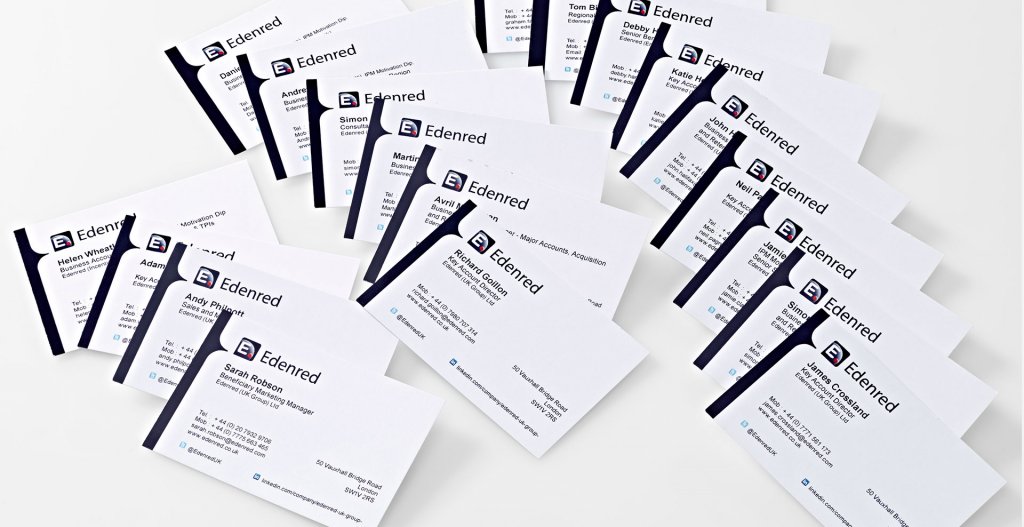 Download a PDF of this Case Study
Download