CASE STUDY : Nicholls & Clarke
Sector:

Builders merchants, Bathrooms, Tiling
Objective:

Streamline purchasing of printed stationery
Calderstone service:

Web to Print; Web-2-Print
The story:
The Nicholls & Clarke Group, founded in 1875, is a business dedicated to the manufacturing, distribution and retailing of quality building products.
With 8 brands and 25 sites in the UK, the ordering of business cards was unwieldy and time consuming.
We implemented our web-to-print online ordering system, Web-2-Print. Owing to the complexity of what was required, considerable thought was put in at the design stage to ensure all options were catered for with easy to use templates, simple drop-down menus and clear delivery instructions.
Business cards are now being delivered much more quickly. This efficient method of ordering cards is a success and, as a result, more printed stationery items have been included into Nicholls & Clarke's online catalogue.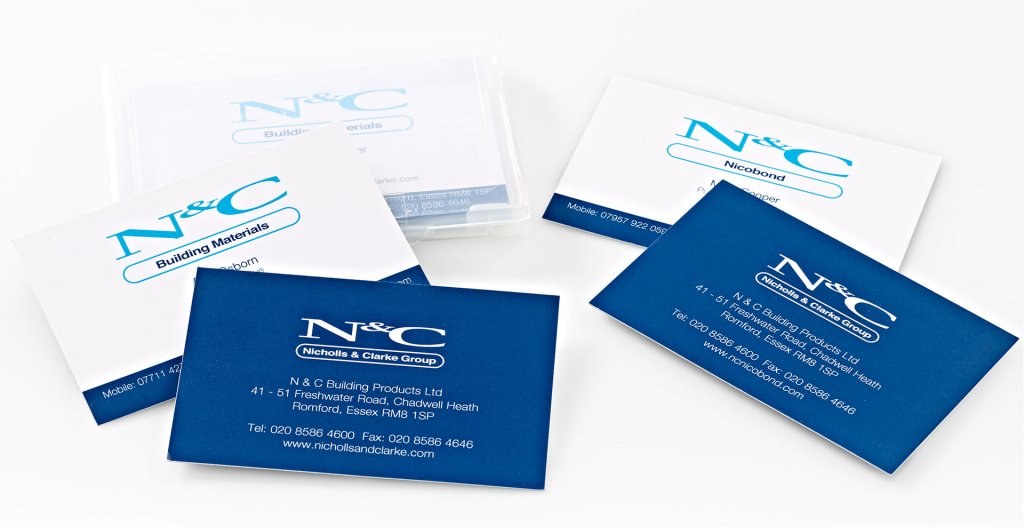 Download a PDF of this Case Study
Download