Calderstone is 25 years old this year – a fact certainly worth reflecting on … and definitely worth celebrating!  25 years is a very long time to have spent consistently delivering innovative solutions and outstanding customer service – a record we're very proud of.
And we never rest on our laurels – we strive for continual improvement, driven by the goal of going "from good to great" in everything that we do.  Our excellent NPS (Net Promoter Score) results – which we highlighted in an article in December 2014 – are testament to this.
But before we take a brief look at our history and how we got to where we are today, let's sit back and remember how things were when we started …
Those were the days – the year was 1990 …
Diplomatic relations were finally restored between the United Kingdom and Argentina
There were "Poll Tax" riots in London
Inflation peaked at 9.4% … and Interest Rates reached 14%
France banned British beef and cattle imports to prevent the spread of BSE
A temperature of a staggering 37.1°C was recorded at Cheltenham in August
Brian Keenan was released from captivity in Beirut after more than four years
The BBC launched Radio 5 (its first new station for 23 years)
Pound Sterling joined the Exchange Rate Mechanism
Margaret Thatcher resigned and John Major became Prime Minister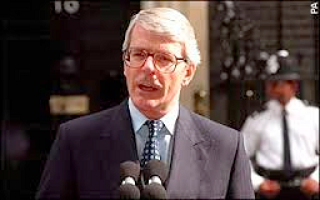 Channel Tunnel construction workers from the United Kingdom and France met – establishing the first land connection between the United Kingdom and the mainland of Europe for around 8,000 years …

… and Stuart Pearce and Chris Waddle both missed their penalties in the World Cup Semi-Final shoot-out against Germany (sorry for reminding you!)
Takes you back, doesn't it?  And how about these additional facts:
the best-selling car was the Ford Fiesta (and it still is, albeit as an updated model)
 "The Internet" was not in general use!

Mobile telephony – as we understand it today – was in its infancy (and next time you complain about short battery life, remember how it was back then!)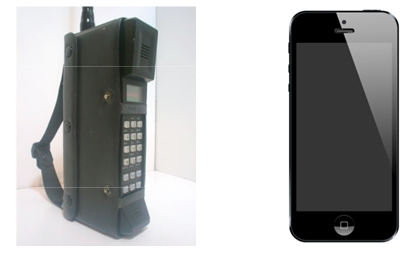 … and Elton John's Sacrifice topped the charts for a record 5 weeks (surprisingly his first solo Number 1)
"There has to be a better way" …
In 1990 Martin Bender established a company called Print Management Systems.  Having spent nearly a decade in the printing industry he had observed numerous inefficiencies in the print buying processes of many organisations, and then did something slightly unusual – the sort of thing that only innovators and pioneers do – he decided to do something about it!
Harnessing his background in accountancy and marketing, and fusing this with his experience in the sector, he set out on a mission to provide excellent service while reducing costs. The scene was set for a new era in efficient print procurement and project management.
Increasing numbers of satisfied customers meant that the business could expand to offer new services including direct mail, database driven marketing, large format, Point of Sale graphics, and branded promotional merchandise.
In 1999 Martin formed Timandra, a creative design agency which ran parallel with Print Management Systems.  Over the years the services of both companies 'melded' so, at the beginning of 2012, the two entities were officially brought together as a Marketing Services Provider (MSP) under the banner of Calderstone … which brings us up to date … except to remind ourselves what the British Olympic Association said in 2012, that:
 "Better Never Stops"
Our commitment
We still see ourselves as having a "Challenger mentality" – not accepting the status quo if it's not right for our customers.  And we still always ask ourselves "is there a better way?".  And we are still continuing on our journey "from good to great."
If you'd like to find out more about how we do it, and how we can help your business, visit our home page here, or why not give us a call on 020 8391 3001
We're looking forward to the next 25 years …