The sheer variety of promotional merchandise is staggering – there are so many different products to choose from that you are guaranteed to find something suitable.  There is a flip side to this though – with so much choice, how do you decide what's best?  What's ideal for one client may not be for another, and what's perfect for one marketing campaign may not be perfect for another.
In broad terms, the best gifts are those that are considered useful in everyday life … or those that are edible!  Let's look at some popular examples.
USB sticks are almost universally desirable. Your brand is highly visible … and the prospect of sharing large files means that many others may see it too
Phone chargers and powerbanks are very popular too – who hasn't had their device run out of power at some (usually inconvenient) point? These will probably be a permanent fixture on the desk, as will …
Mouse mats
Travel adapters are good examples too – all the more so as they are associated with holidays and international visits
Desktop fans can be a Godsend on hot summer days – and there's no danger of them being ignored when the sun is shining on you
Mugs for your tea or coffee will always be useful
Pens, pencils – even in this computer age they're still used every day
Don't forget clothing – hats, jackets, polo shirts and so on – these can be impactful
And then of course there's chocolate … or marshmallows, sweets, drinks, and other confectionery. Quite simply, you can't go wrong!
As a rule of thumb there are three questions to ask yourself:
where will the item be used?
when will the item be used?
what is the item's expected shelf life?
In general, corporate gifts that will be used frequently and for an extended period of time are a winner.
We'll be writing further articles taking you through every step on the journey; guiding you through the important decisions; offering advice when you have options; and ensuring that you make the right choices.
Click on the infographic below to see all the areas which we'll be covering, and how we'll approach them.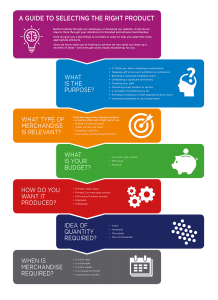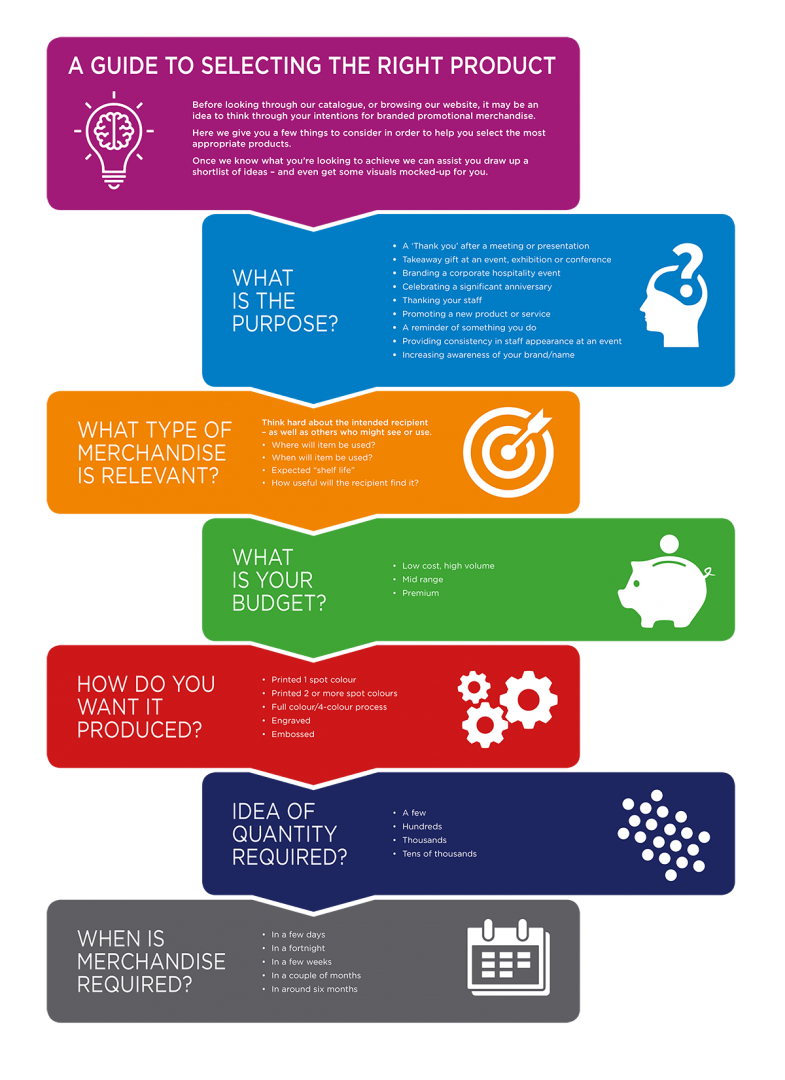 You can click here to learn more about many of the brilliant promotional products that we have, here for our home page, or if you wish to contact us use the contact form or call us any time on 020 8391 3001 and we'll be delighted to help you!