As we've seen, and covered in other articles, there are several decisions to make when you're considering using promotional products to achieve business objectives:
the purpose
the type of merchandise
the budget
the production options
the quantity
the timescales
In each of these broad decisions different factors will be operating, the end result of it all being that planning the whole project can be a daunting prospect and success can appear a very long way off.
It's important to view it as a project, instead of as a transactional commodity purchase followed by a simple distribution approach.  Looking at it in this way, taking everything into account, will minimise the chance of errors and maximise the ROI.
If we're agreed on this, effective project management – carried out by experts – is the best way to guarantee success.
Project management will look at the end-to-end view, starting with your objectives and finishing with the ROI.  Rigorous planning is at the heart of the approach, ensuring that everything is done on time and on budget in an efficient and effective manner.  The alternative is that things can go wrong: your promotional products can be late, over budget, incorrectly designed, of poorer quality, or have any number of other problems.  Skilled project management doesn't mean that there'll never be a problem, but it does mean that there will be processes in place to deal with all contingencies – built in flexibility.
So it appears that we can at last see a pathway to success through all the potential pitfalls, and that is this.  Choosing the right supplier is the most important decision of them all.  A company that can provide the project management that we've talked about.  Who can advise you objectively on the most suitable promotional products to achieve your goals, and can then provide them for you to the highest quality.  And back it up with exceptional customer service.
Click on the infographic below to see all the areas which we've covered, and how we would approach them.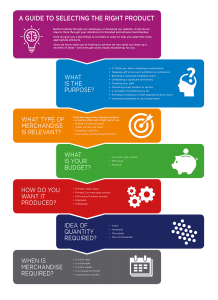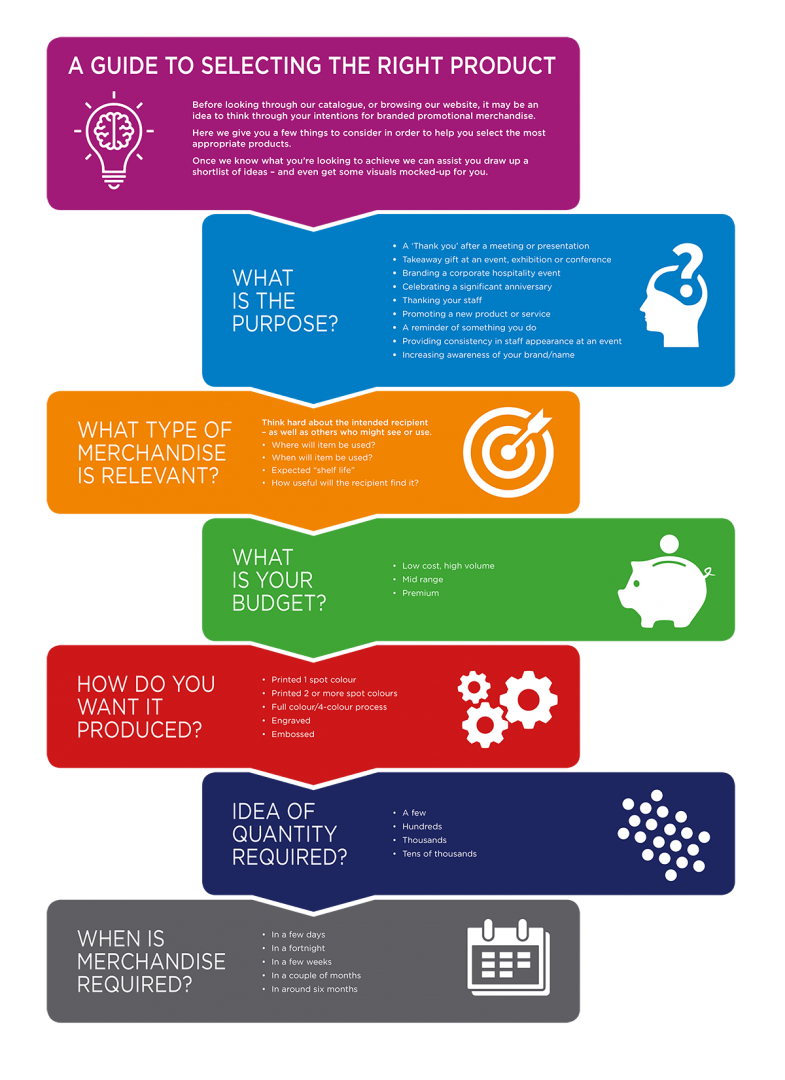 You can click here to learn more about many of the brilliant promotional products that we have, here for our home page, or if you wish to contact us use the contact form or call us any time on 020 8391 3001 and we'll be delighted to help you!