We know that umbrellas are one of the most effective items of branded promotional merchandise, not only because of its utility, but also because it stands out amongst the other promotional merchandise options.
Printed umbrellas are great for:-
Presenting to customers or prospects as a gift
Using with your customers on site visits (such as estate agents visiting properties)
Using at outdoor events (such as golf days or shows)
Why they will be good for you?
Every time a printed golf umbrella is used, there are multiple 'opportunities to see'.  Your name/logo will be visible to many people thus reinforcing your brand.
A gift of a printed umbrella will be well received and appreciated by your recipient hence associating your brand with care and quality.
Printed umbrellas are terrific value for money as, with reasonable care, they can last a long time.  And because they can last many years there are so many times your company name will be viewed.
Our custom umbrella printing service ensures you can select exactly the right type of product – from small, foldable versions to large, vented golf umbrellas.  You can select how many panels are printed on and there is a wide range of panel colours to choose from.
  Calderstone's promotional umbrellas come in a number of styles including:-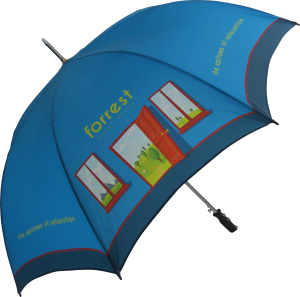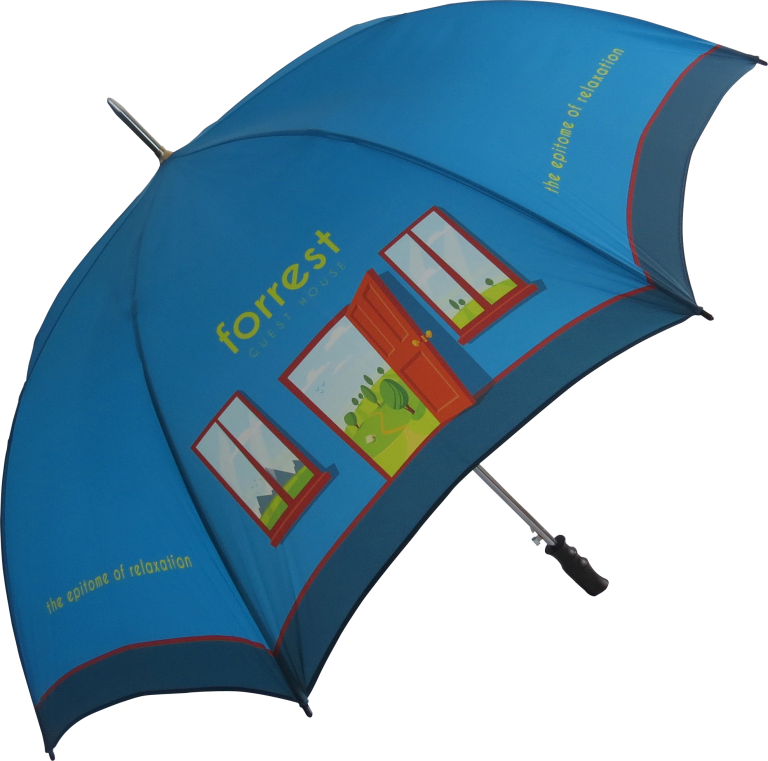 Golf umbrellas
   Walking umbrellas
    Telescopic umbrellas
Features include:-
Auto-open
Stormproof
Light weight
There are 8 sizes to choose from and the stem materials available include:-
Steel
Aluminium
Wood
Fibreglass
A choice of grips is available including:-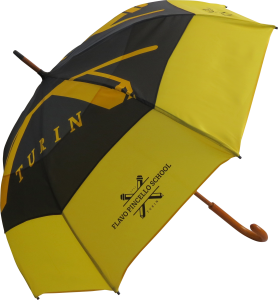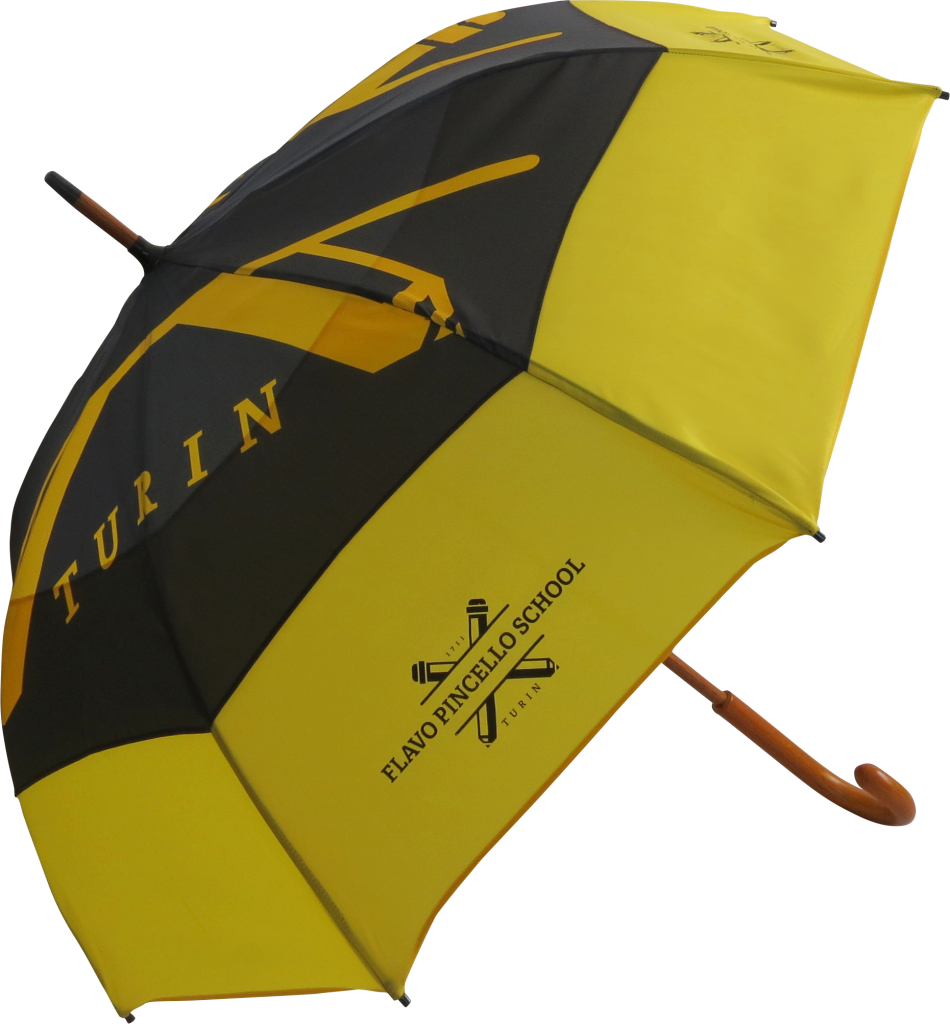 To view our range please visit Calderstone umbrella range