We've been looking at various kinds of promotional products in recent articles, the consistent message being that the more often you get your name in front of your clients and potential clients the more likely they are to remember you and buy from you.
It's one thing – and an important thing too – to be swayed by marketing data, basing your decisions on that data and the statistics and what other companies are doing.  It's another thing to innovate – to think more creatively about how to differentiate yourselves and stand out from the crowd.  This is where talking to the experts can really help.
There are lots of products where creativity comes to the fore, and here are just a few:
conference and exhibition products
clothing
desk and office items
food and drink
golf products
mugs
pens
bags
USB's
calculators
mobile accessories
The list really does go on and on – just think of the possibilities for your brand!
What we're going to look at this time are tools and torches and associated items – so we're at the functional end of the scale, which gives us all sorts of interesting possibilities to get our name out there and on a useful product that people will use frequently.
Let's consider some examples.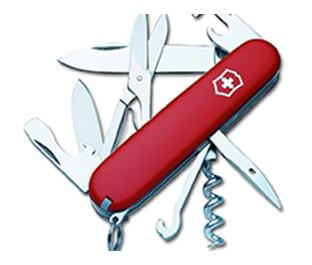 Who doesn't like a Swiss Army knife?  All those different tools in one device!  Or one of those wonderful thin Magilite torches?  Or how about a complete tool set?  Imagine your name and brand being seen every time these products were used!
And there's even more

Let's consider some of the possibilities and once more see how creative we can be!
torches – choose from a wide range: aluminium torches, eco-friendly (no batteries needed!), pocket torches …
tape measures
spirit levels
tool sets
front and rear silicon bike lights
combined torches and keyrings
multi-tools
snap bands
screwdriver sets
First Aid kits
3D glasses …
3D glasses!  How many of your competitors would even think about putting their branding on some of those?  It just goes to show what you can achieve, and how you can differentiate, if you put your mind to it, think creatively, and use the experts.
Here's a simply fantastic pool of ideas for you, many of which will make you wonder why you've never thought of them before:
We're waiting to help you!
We've got the promotional products.  You've got the imagination.  Combine our resources and our expertise – and watch your sales increase!
We've helped so many customers to differentiate themselves over the years – and we'd be absolutely delighted to help you too!
You can click here if you would like to check out many of the other promotional products we have available, or here for our home page.  Or call us any time on 020 8391 3001 and we'll be delighted to help you set yourselves apart from your competitors.