Let's consider the next four potential reasons why you might be considering using promotional merchandise, and look at each in turn in a little more detail.  As we've indicated, each of these scenarios requires careful thinking, and potentially different types of merchandise.
What about engendering team spirit? You could be at a team-building event, and everyone wears the same t-shirt design, for example
Team spirit is so important – that wonderful feeling that "we're all in this together" that binds people powerfully, makes work more enjoyable, and makes people more productive.  It's a win-win!
But team spirit can't be manufactured, or artificial – it has to be authentic.  And for it to be authentic, you really have to be "in this together".  The organisational climate is of course crucially important – while a sense of common identity and shared purpose will help enormously.  One obvious way to achieve this is common branding, such as everyone wearing the same polo shirt at a team-building event. 
You could be launching a new service …
Launching a new service is an exciting time, and an excellent opportunity to reinforce key messages about how it will help your clients, and how brilliantly you will look after them to ensure that it does.  This is an area when promotional merchandise comes into its own – a time to think differently and creatively, and come up with ideas that inspire your clients.  Thankfully there are numerous options to choose from.
It could be a reminder of something that you do (there's lots of scope for creativity here!)
Put yourself in your client's shoes – what will remind them of what you do in an imaginative way?  You can of course put your branding on all sorts of products, but it can be helpful if there is a direct link.  For example, if you're a golf club, why not have your name on golf balls?  An IT company – put your branding on memory sticks or mouse mats?  We have many more fabulous ideas too …
You could be thanking your staff or team …
"Thank you".  Two little words that mean so much – and have such a powerful impact.  You simply cannot buy the loyalty and commitment that derives from your team feeling properly appreciated, but you can reinforce it with the right gift.  It needn't be expensive or flash – just a gentle reminder that you thank them, which they will treasure.
Watch out for our next article in which we'll be considering the final four purposes of promotional products as part of your marketing strategy.
Click on the infographic below to see all of the areas we'll be covering and how we'll approach them.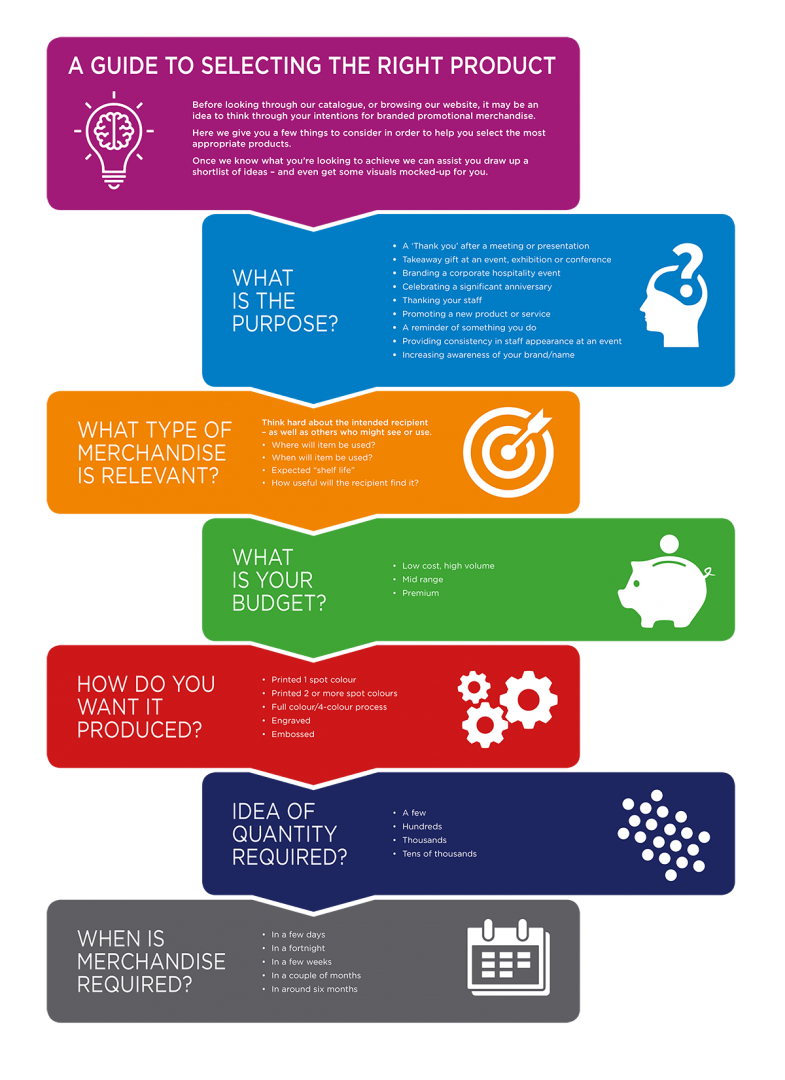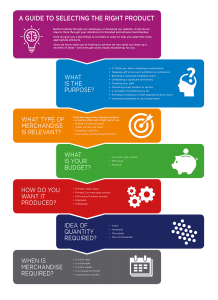 You can click here to learn more about many of the brilliant promotional products that we have, here for our home page, or if you wish to contact us use the contact form or call us any time on 020 8391 3001 and we'll be delighted to help you!