Let's consider four further potential reasons why you might be considering using promotional merchandise, and look at each in turn in a little more detail.  As we've indicated, each of these scenarios requires careful thinking, and potentially different types of merchandise.
9. It could be something to leave a potential customer after a meeting or important presentation (once again being mindful of policy)
The wonderful benefit of promotional products is their adaptability – there are so many to choose from, they can be enjoyed in so many different ways, and they can satisfy so many different requirements.
If we're careful about, and adhere to, policies on the exchange of gifts, leaving something behind for a potential customer after an important meeting is an excellent way of thanking them for their attention, reminding them of what you said, and keeping you 'front of mind'.  The trick here is to balance the cost of the item (it must not be extravagant) against its value to the client.  This is where your imagination comes in …
And what about a celebration, such as a work anniversary?
This is different.  There are no hard and fast rules on how generous you can be if the promotional product is to celebrate an anniversary – indeed, surely being generous is the best way to show your appreciation.  Clocks or watches are often given, but there are all sorts of other wonderful options too.
Consistency of staff appearance is another thought – perhaps with branded polo shirts or jackets?
Not dissimilar to team-building, consistency of appearance gives a sense of shared values, common identity, and pride … and also gives off a professional image to your clients.  It's a great opportunity for your staff to look good, and feel good, and for your clients to associate your brand with positive messages. 
Or a keepsake after a corporate hospitality event
These events can be hugely enjoyable, even memorable, and it makes absolute sense to leave the participants with something more than their photographs to remind them how great it was!
Why not think of something they might want to display – a trophy, perhaps – or something unusual that makes them smile every time they look at it?  This is an area where promotional products come into their own!
We'll be writing further articles taking you through every step on the journey; guiding you through the important decisions; offering advice when you have options; and ensuring that you make the right choices.
Click on the infographic below to see all of the areas we'll be covering and how we'll approach them.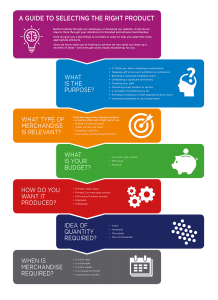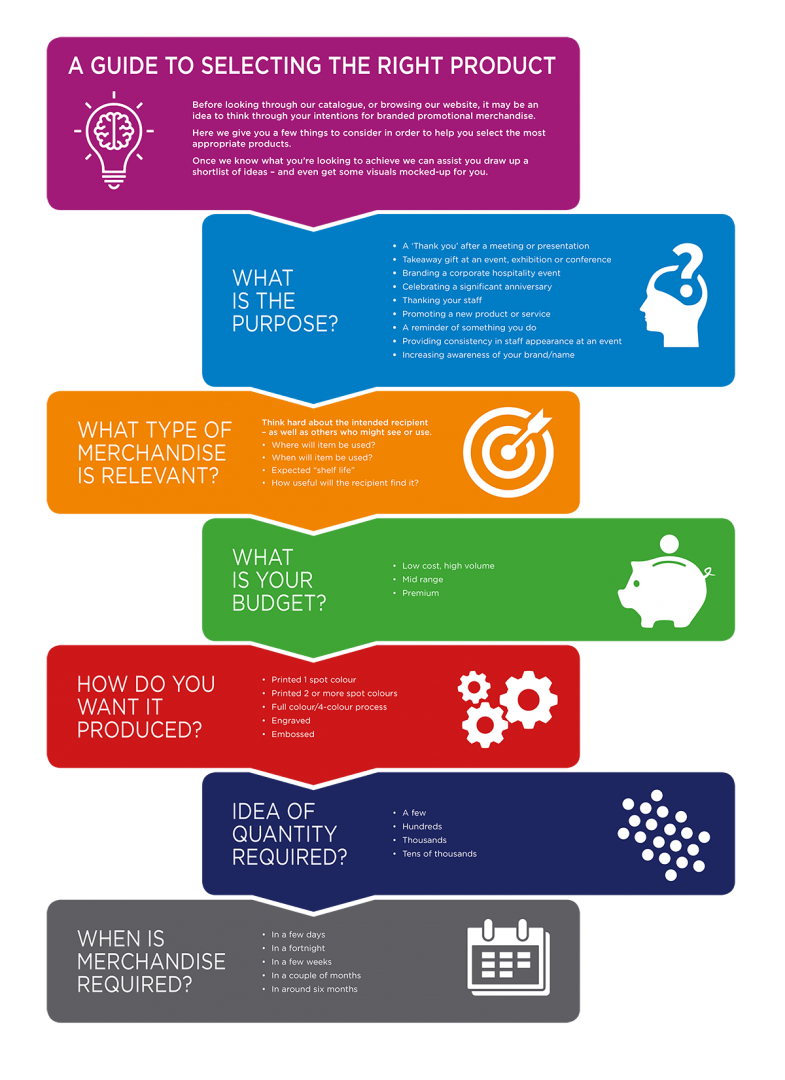 You can click here to learn more about many of the brilliant promotional products that we have, here for our home page, or if you wish to contact us use the contact form or call us any time on 020 8391 3001 and we'll be delighted to help you!